Vila Preselka is a guest house in Preselka village (municipality of Novi Pazar, Shumen province). The village is located about 40 km away from the city of Shumen, about 65 km from Varna and 15 km from the town of Novi Pazar, where a local market is organized every Friday.
Vila Preselka is constructed as a duplex of 2 separate side-by-side mirror homes, on 4 levels each. That allows for a rental of the whole property or only one of the two living spaces, with breakfast included. One of the halves can house up to 7 people and the other – up to 6, a total of 13 visitors for the whole villa. For more information, please refer to the Rooms menu.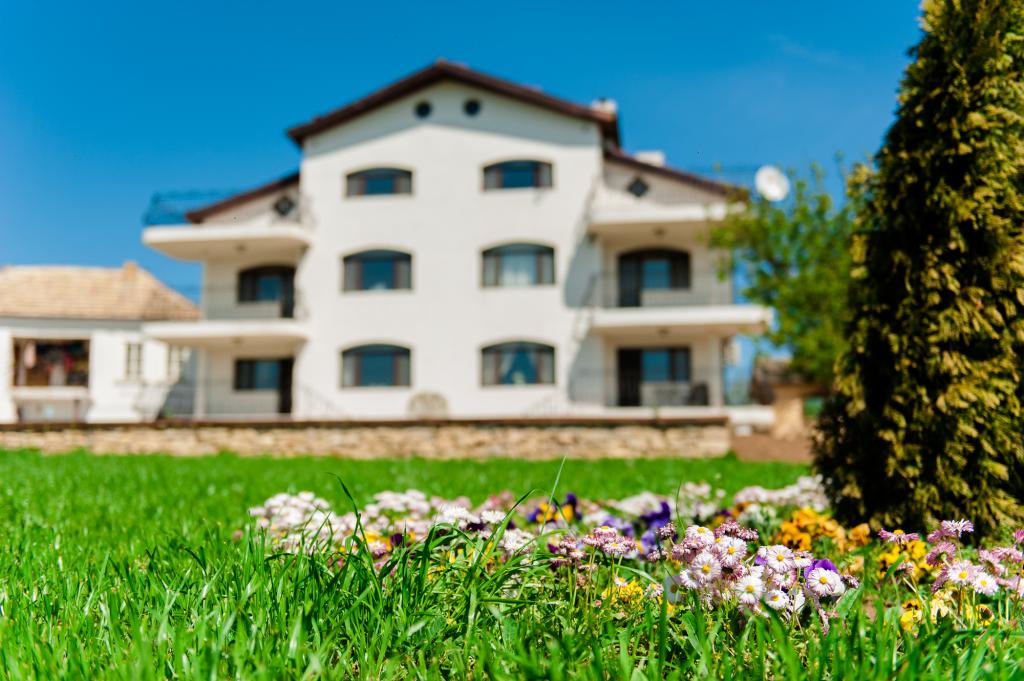 We have 3 fully equipped kitchens in the villa and 1 in the garden with 2 types of barbecue, where you can cook your own lunch or dinner.

If arranged in advance, delivery of catering from a restaurant in Novi Pazar we work with is also possible. And if you wish, you can actually visit them, they cook delicious meals and are very welcoming.

We also use the services of the restaurant when organizing celebrations at the villa.
Celebrate with us even without a special occasion!

Gather friends for an afternoon pool party at our place (no overnight stay) with nice music, dancing and good champagne.
Contact us today, so we can provide a personalized offer tailored to the duration of your stay, occasion, number of guests or other wishes.